Get a random idea for your next SaaS product
SaaS Business Ideas is a free SaaS business idea generator to help you brainstorm ideas for your next SaaS product
🎁 Get a free downloadable PDF
Hey there! I'm Bren Kinfa, maker of this little project. I build resources for SaaS founders, entrepreneurs, and marketers.
More projects:
• SaaS Designer – UX/UI design help for startup founders
• SaaS AI Tools – 350+ generative AI tools
• SaaS Firesale – Hot deals for SaaS enthusiasts
I run a newsletter where I share my best practical tips on design, growth marketing, and building projects just like this! If you're interested, feel free to subscribe below.
Bonus: I'll send you a free downloadable PDF of all the 700+ ideas on this website.
💡Give me ideas
A virtual personal styling and fashion consulting service
A real estate data analytics tool that helps real estate professionals track and analyze market trends.
A tool for predicting the effects of chemicals on protein function.
BONUS: Get a FREE downloadable list of 700+ ideas (PDF version)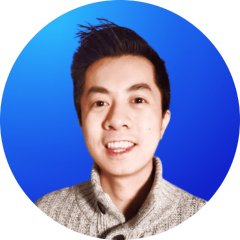 Made by Bren Kinfa 💛
Hey there! I'm Bren Kinfa, maker of this project. I create resources for founders & entrepreneurs.
🎁 Bonus: I'll send you a free downloadable PDF of all the 700+ ideas on this website. 👇